---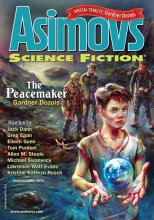 Click here if you'd like to read the opening of my latest science fiction story. It's a short story entitled "January March", and you'll find it in the March-April issue of Asimov's, which is now on sale. Click here if you'd like to read a bio that summarizes my writing career and my totally unscandalous personal life. You'll find more biographical information under
Where are you from?
,
Recent Science Fiction
,
Friends and Relations
, my complete bibliography, and the first ten installments of my attempts at a literary memoir.
The rest of this site is a grab bag containing stuff culled from my activities as a science fiction writer, music critic, arts writer, and general freelance writer. The science fiction section contains a bibliography of my recent SF, excerpts from stories, and the complete text of my first story. FAQs includes answers to some of the questions people tend to ask writers, such as How much do you make?, Where do you get your ideas?, and How do you submit manuscripts to editors? The music writing section includes excerpts from reviews, articles on female percussionists and the art of the accompanist, and other items collected from twenty-five years of writing about music and the arts. The essays include a memoir on model airplanes, some advice for parents, and a good natured look at the evolution of grownup sex appeal.

A CASANOVA QUARTET
My four Casanova stories have now been collected in a book, Romance on Four Worlds, A Casanova Quartet. It's currently available in paperback from Barnes and Noble, Amazon, and the publisher, Fantastic Books. A starred review in Publisher's Weekly called it "four delightful SF stories" and concluded "These deeply human post-human romances exemplify a new and exciting way of combining romance and SF, and they are a pleasure from beginning to end." In a long, headlined review on Locus Online, Paul Di Filippo praises the book for its "clever fleshing out of trends visible in our present day" and its "genuinely speculative and authentic romps along themes that are noticeably and regrettably absent from so much SF." For more information on these stories, see my literary memoir, When I Was Writing, installments Four and Five.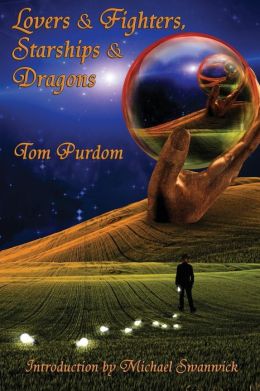 LOVERS AND FIGHTERS, STARSHIPS AND DRAGONS
Twelve of my Asimov's stories have found a congenial home between the covers of a collection published by Ian Strock's Fantastic Books, with an introduction by Michael Swanwick. The publisher's press release contains a complete description, along with a few kind words from Michael, Gardner Dozois, Jeffrey Ford, and Gregory Frost. Don Sakers called it "a perfect blend of really cool ideas and believable, sympathetic characters" in his Analog review. Paul Di Filippo and Peter Heck said similar things in their reviews in Asimov's. The reviews on LibraryThing are equally enthusiastic. The book is currently available from Amazon, Barnes and Noble, and the publisher.
ELECTRONIC REPRINTS
Electronic reprints of some of my stories can be purchased from the Barnes and Noble Nook store and Amazon's Kindle store. The Nook items can be read on the iPad by downloading Barnes and Noble's free app. I've put together a catalog that tells you what's available where. My Asimov's stories "Canary Land" and "Bonding with Morry" can be read for free on the Clarkesworld website, as classic reprints chosen by Gardner Dozois. Both these stories are good samples of my work, for anybody who would like to give it a try gratis.
ANTHOLOGY REPRINTS
I have a number of stories scattered through anthologies that are still available online, in bookstories, and in libraries. My Asimov's story "A Stranger from a Foreign Ship" was anthologized in Rich Horton's The Year's Best Science Fiction and Fantasy 2014. "A Response from EST17" can be found in the 2012 edition of Gardner Dozois' The Year's Best Science Fiction. My time travel novelette "The Mists of Time" can be found in the 2008 edition and an Audiotext audio book anthology Timeless Time Travel Tales. "Palace Resolution", originally published in Gregory Benford's Microcosms has been reprinted in War & Space: Recent Combat, Rich Horton and Sean Wallace, eds. My Hugo nominee Fossil Games can be found in Gardner's landmark anthology Supermen: Tales of the Posthuman Future and David G. Hartwell's Year's Best SF 5. I also have stories in several older anthologies that may still be available: Space Soldiers, Year's Best SF 3, Isaac Asimov's Valentines, Isaac Asimov's Utopias, and the 2006 Edition of Rich Horton's Science Fiction, the Best of the Year.
LITERARY MEMOIR
I'm writing a literary memoir which I'm publishing here as I finish each segment. Each section tells how I wrote particular stories-- how I got the idea, the literary problems I dealt with, and so on. The first installment covers my first story and the beginning of my writing career. Installment two discusses three stories I wrote when I was hanging around Philadelphia coffeehouses in the late 50's. Three discusses my only psi story and the factors, such as my relationship with my wife, that influenced it. Four discusses my Casanova series and tells how I started writing short fiction again after a long break, and how I became a music critic. Five concludes the discussion of the Casanova series. Six discusses my first "military brat" story. Seven discusses my second and third military brat stories. Installments eight, nine, and ten tell how I wrote and sold the three novels I contributed to the Ace Double series. I'm also posting my first story, "Grieve for a Man". The entire opus has been reprinted in The New York Review of Science Fiction. It's also available on the Nook and the Kindle, for those who prefer the convenience of an ereader..
MEANDERINGS
I usually attend the monthly meetings of the Philadelphia Science Fiction Society and the Philadelphia Science Fiction Conference in November.
E-mail address: tompurdom1957@gmail.com

Asimov's cover copyright 2019 by Dell Publishing. Used with permission of the publisher. All rights reserved.

Page last updated February 24, 2019.